Bonnie's Internship Story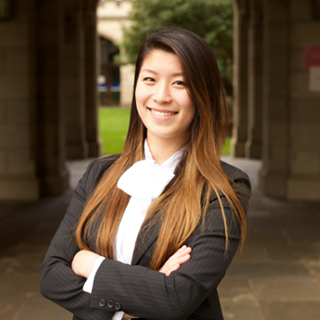 Hi, I'm Bonnie. I'm currently working in our Sales team in Melbourne after completing my Summer Internship with P&G a couple of years ago.
P&G was the first Internship program that I applied for; I didn't know anything about the Fast Moving Consumer Goods (FMCG) industry, but once I saw that some of my favourite brands were in the P&G portfolio I was really excited to apply. 
I loved my internship with P&G! I felt very special being flown up to Sydney for the Intern Onboarding College which was a really good introduction to the company. Even though I was nervous for my first day the close-knit team I was working in made me feel welcome and I was able to fit right in and feel a part of the team. I also had a buddy who was a great support during my internship.
During my Internship I worked in the Pharmacy channel based in our Melbourne office. I worked on 3 separate projects over the summer which enabled me delve deep in to some key brands to understand what was driving business growth or decline and recommend solutions to drive sales growth in the coming year. I also worked on an E-Commerce project which I really enjoyed & was a great insight in to this new business model (especially as we all love a bit of online shopping).
The whole Internship was a really great experience & I felt like I was learning lots and building new skills throughout the program. I received constant feedback from my manager which was really helpful to ensure I kept on-track to meet key milestones. I got to present to the Leadership Team towards the end my internship and this was a great opportunity to step up and share my recommendations on the business to its' senior leaders.
My biggest concern, coming in to the Internship, was that I wouldn't be able to add any value but the feedback I received over the course of the program from both my manager and my team helped me to see how the work I was doing was really adding value and building the business.
If you're thinking about the type of Internship experience you want, look for a program where you'll be challenged every day, exposed to the real-life of the business, trusted to make a difference and have opportunities to learn & grow. That's the Internship experience I had with P&G!