Lauren's Story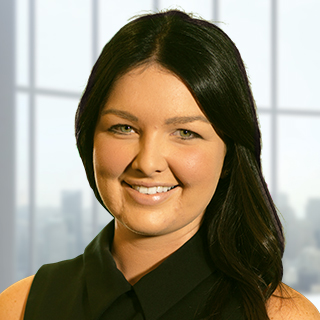 Hi, my name is Lauren and I have been with P&G for 4 years. My current role is as a Market, Strategy & Planning Manager. 
When I first started uni, I knew I wanted to do something in business but wasn't sure which avenue I wanted to pursue. Then as I started taking a few more subjects, marketing and strategic thinking really stood out to me. This led me to consider internships in marketing and sales. When I completed my internship in Sales at P&G, I realised I really loved sales and it became very clear that this was what I wanted to do.
When I started as a Graduate my first role was as a Business Development Manager on the road. I looked after a territory with a large number of stores and I was the considered the owner of the territory and in charge of how to ensure I delivered against the growth target for that territory. It was a lot of responsibility but it gave me the opportunity to build skills quickly, learn about all the products and get to know a lot of people across the business.
The thing I love most about sales is that you are the end point of all the brand plans that P&G puts together. For every new initiative we are the ones to sell it in to our customers, see the displays go up and see it on shelf. Prior to starting with the Sales function, I thought sales was just a rep role doing cold calls all day. The truth about sales at P&G is that it is very strategic and it is about building relationships and working with people, which I love.
In regards to working for P&G, I think one of the great things is that from the beginning of my Graduate role they give you full responsibility and ownership and my managers will say "You know your business so well – that knowledge is so valuable" and we work collaboratively on what I need to do for my customers.
What also excites me is that there is so much opportunity that you will never get bored at P&G. On average you might change roles every 2-3 years and I love that because there is always something to aim for and to look forward to.
Sales is a great area to work in, where you can really be the owner of your own business and work strategically every day. If you also like working with people, then apply for a role in Sales at P&G today!