David's Story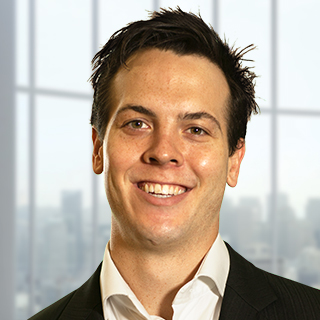 Hi, my name is David and I work in our Finance function at P&G. I have been with P&G for five years, and my current role is as a Customer Team Finance Manager.
I did a Law / Commerce double degree but undertook a Law clerkship which made me realise I didn't want to work in law. I then talked to friends who were in Investment Banking and started to consider companies that would give me good work-life balance compared to some of the large financial firms. I considered P&G specifically as it has such a strong global brand portfolio, and as an US$84 billion company I knew it would be an interesting and challenging place to work.
A role in Finance at P&G is much more than just number-crunching. There are always numbers involved in any Finance role, but there is so much strategic thinking and analysis involved that makes a career here a real point of difference. Finance is really partnering with the business to consider the strategy and plans - we have a critical role to play and I love that about working at P&G.
You get thrown in the deep end from day one here, but you learn so much being so hands on. My first role has been as Finance Manager for Braun and Gillette, managing a multi-million dollar portfolio, which was daunting when I started but I had a great manager and team who were really supportive. To this day I have always had support and a mentor to help me, plus fantastic training.
The Finance function runs regular training monthly on a number of different topics, which is run Asia-wide and there is also continual focus on building different skills. I have been overseas for training, twice to Singapore for a week each time! I am also halfway through completing my CPA on a part-time basis, which P&G pays for.
The people at P&G makes me want to come into work every day, the atmosphere here is great. I have real work-life balance with lots of flexibility. There is the work from home option and I manage to fit in sport after work during the week as well.
P&G has 178 years of success, is a top-performing blue-chip company, always strives for innovation and growth and has been voted the #1 company globally for building leaders for the past three years. If you are looking for a different and exciting option for a Finance career, I would highly recommend applying to P&G!